stresskitten
We took a day-trip to Bath. It was originally intended to be with my Aunty Chris, as she has family living there, but we ended up going by ourselves. Still, it was an interesting time and I'd like to go back and have more of a poke around the Georgian aspects of Bath. We enjoyed seeing the Roman Baths, though, and it was nice to get a good idea of them. My previous memory of them mostly involved my sister falling in.
It was interesting to see how people don't change. When the Romans arrived, they found the locals worshiping a goddess of wisdom and healing at the hot spring by the name of Sulis. She reminded them very much of their own Minerva, and the two quickly merged, creating the temple and hot springs of Sulis Minerva. Much as, here as tourists, we spend our time noting similarities and differences to what we are used to.
Bath Abbey. Such a mishmash of times in the building and renovation of the church. The anglo saxon church is, of course, long gone… but the 1600s saw it rebuild in the style of the time, and baroque and victorian neo-gothic styling were added as time went on.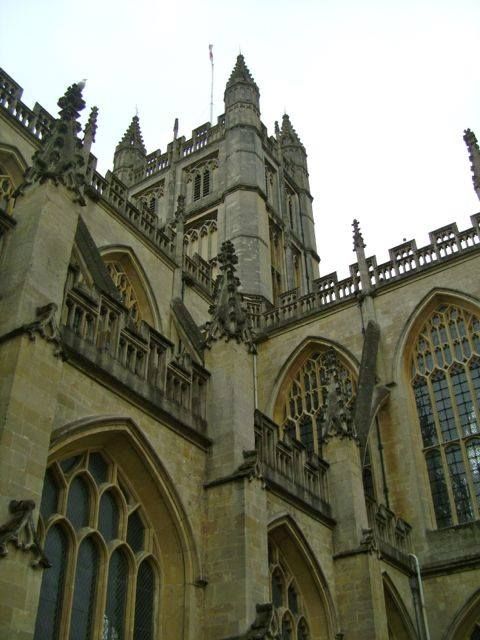 According to the plaque, the oldest house in Bath.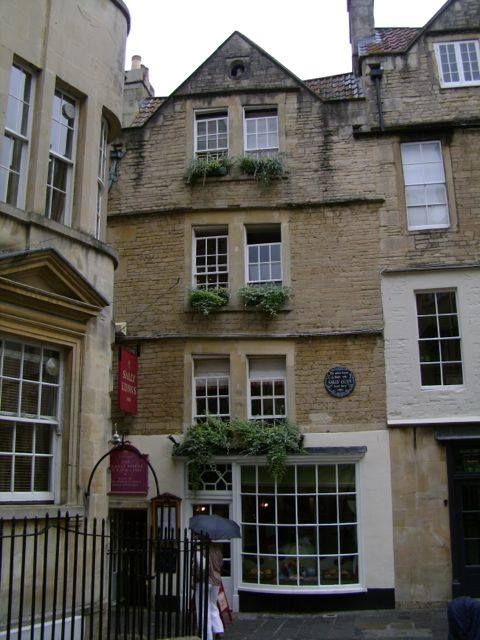 What the bathing and temple complex would have looked like at the height of its development, about 300A.D.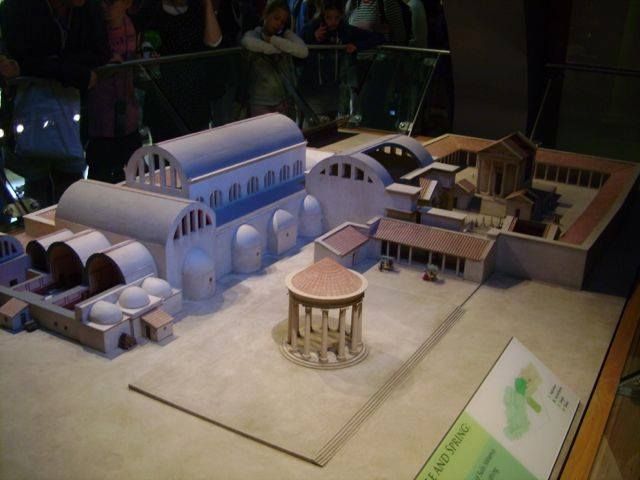 Model of what the pediment would have looked like in its heyday.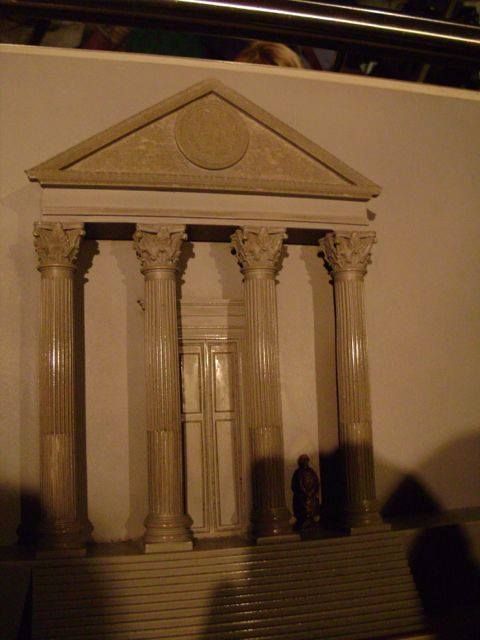 The pediment above the main entrance to the complex, pieced together. It must have been very striking when complete, painted, and in place!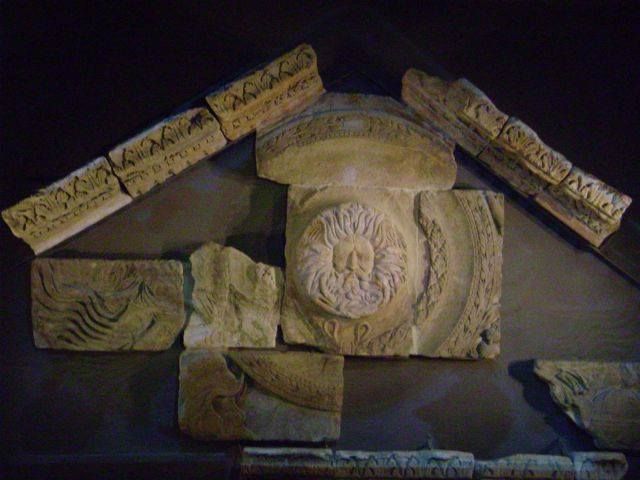 One of the more interesting art pieces in Britain from Roman times. A gorgon-like head, but male. Possibly a version of Neptune, to link to the watery tendency of the temple and bath. It also reminds me a bit of a Green Man carving. Certainly a powerful portrayal.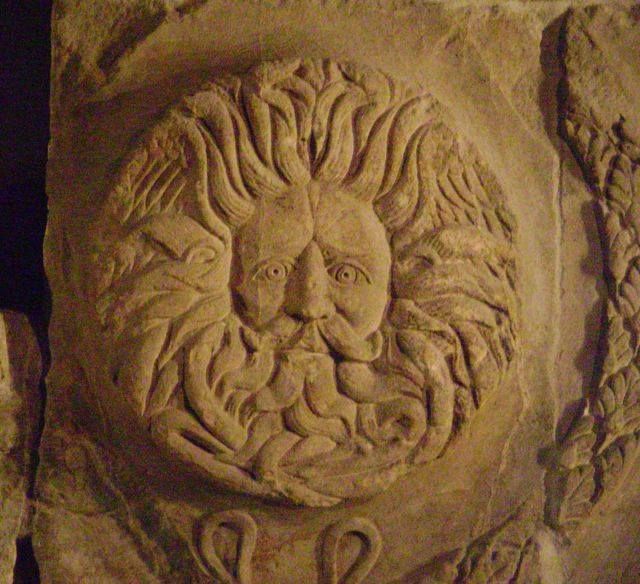 The hot springs themselves, bubbling up. The original Roman area would have been roofed over, and likely would have been quiet and private. People wouldn't have bathed there; this was where Sulis Minerva was. Here, offerings would have been made and prayers said.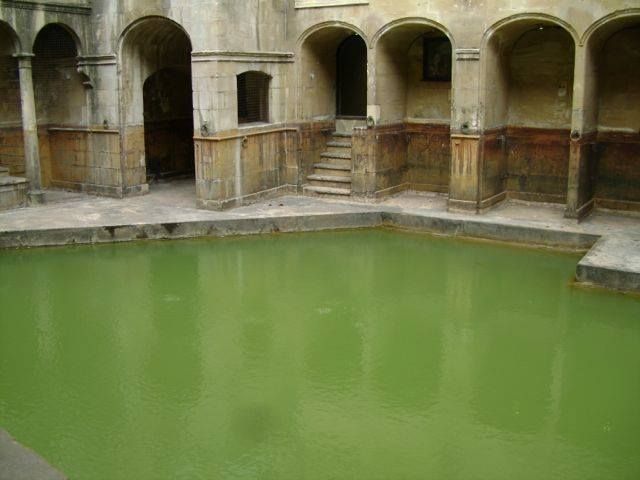 A place of healing and entreaty, people were often buried here. The lead lining of this man's coffin was found (the wood had rotted away) and they have done considerable analysis of his remains. His reconstructed face is shown, and he was of Mediterranean ancestry and upbringing. Bath was quite the metropolitan area, with visitors from all over the Roman Empire.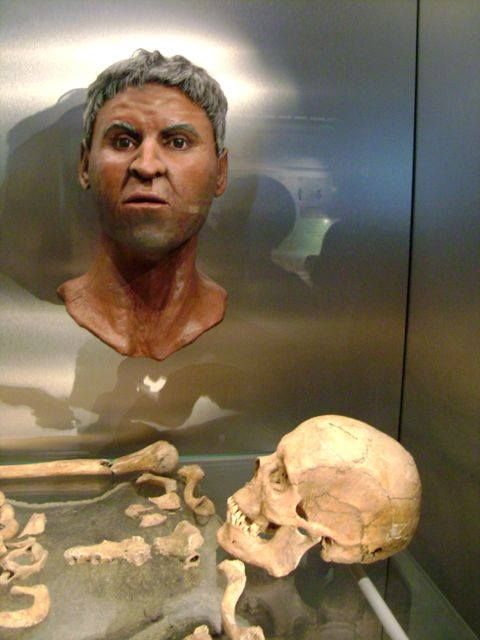 A mosaic from the bathhouses. Aquatic images were pervasive, unsurprisingly.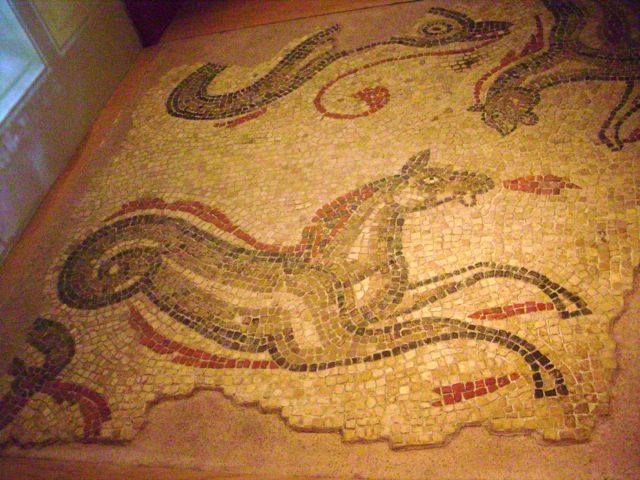 Thin lead sheets, inscribed with curses against ill-doers. The common man's way to ask for justice from the goddess. Most were for little things, like a stolen cloak or a few silver coins. The rich could buy justice, I suppose.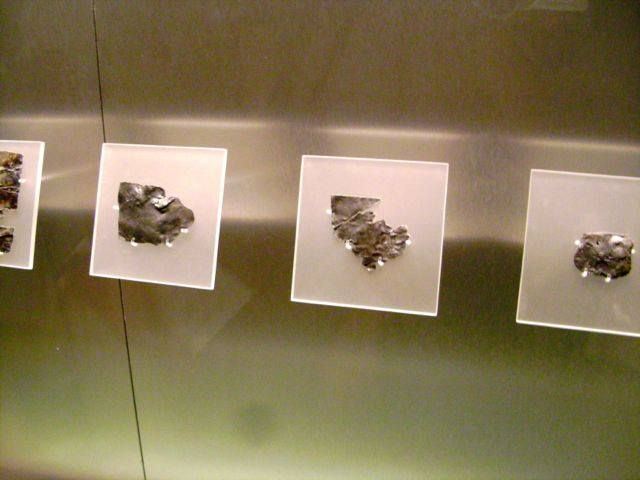 Sulis Minerva herself in gilded statue. She had many layers of gold applied to her over her time, as the constant polishing led to the gilt being worn off. She would have had a high crested helmet.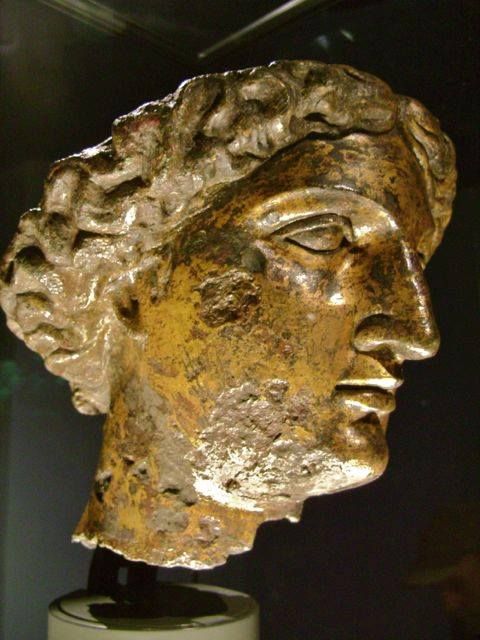 This statue's face had badly eroded, but the hair-style was still clearly shown.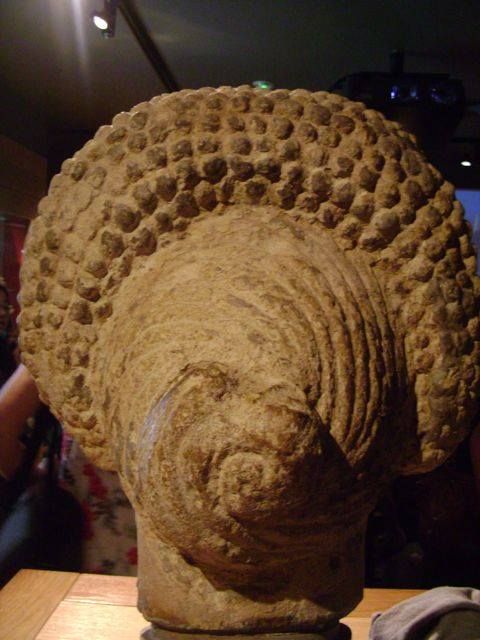 An original finial excavated on the site and one recreated and painted as it would have been.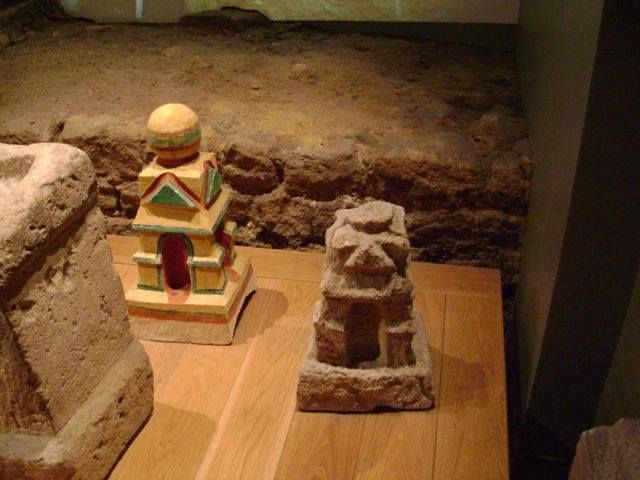 Immersion bath. The Sulis Minerva bath was different than many Roman baths because it was a natural hot spring and associated with goddess(es) of healing. This bath was designed like a modern hot tub, with seating around the edges, to allow bathers to soak in the hot water and feel the warmth of the goddess' healing powers to seep into their bones.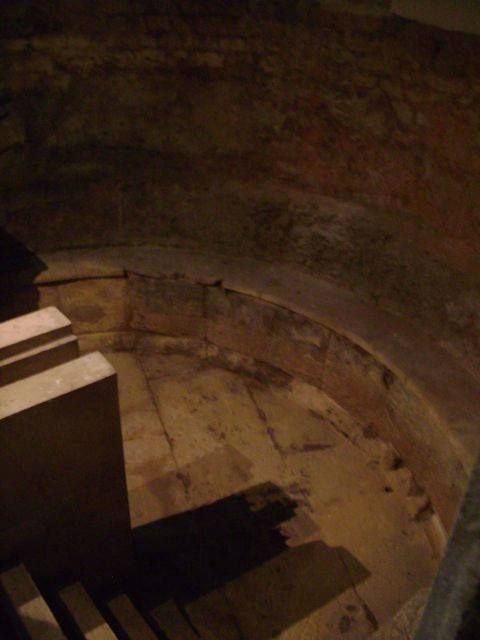 These tile stacks supported a raised floor that allowed hot air to circulate under the various hot-rooms used in the Roman bathing experience. The floors were hot enough that sandals had to be worn, or you would have burned your feet.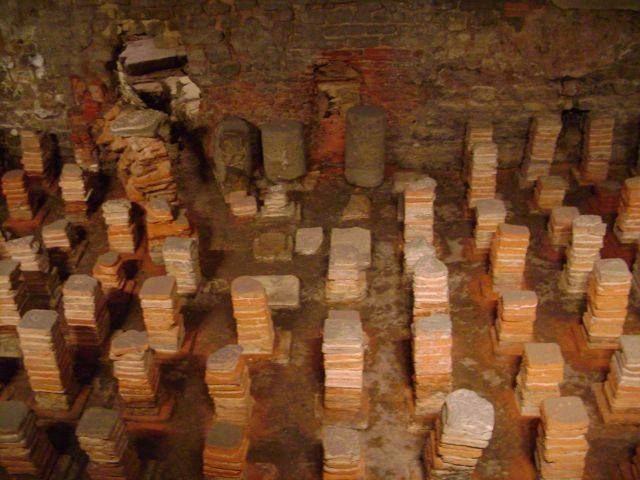 Old Roman engineering; an overflow pipe allowing excess spring water to flow down to the Avon.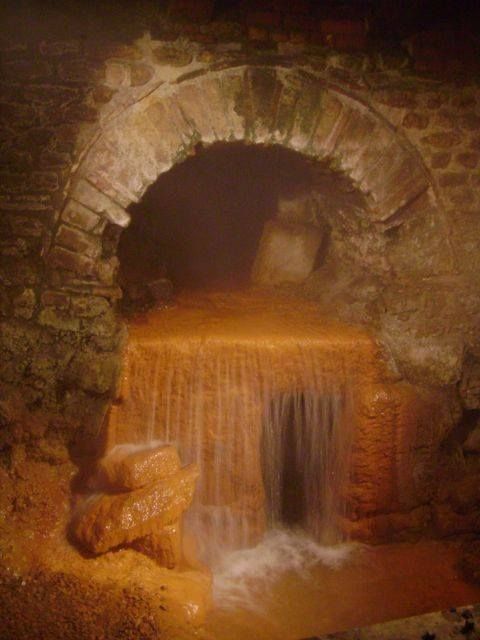 Melding history, as happens a lot in the UK! Roman Baths below, Georgian pump room above, 17th c. church behind.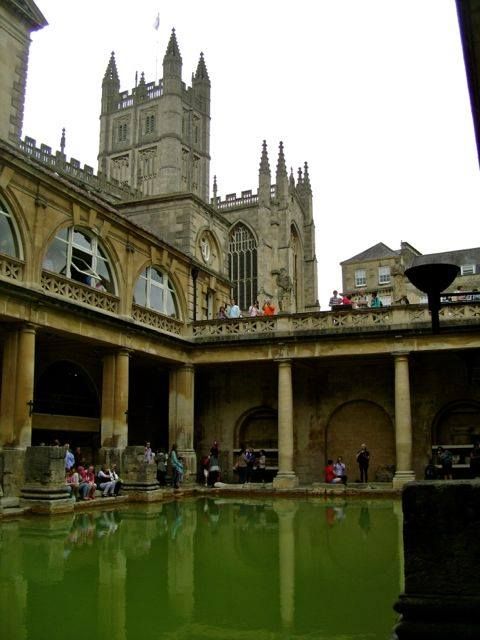 The analysis of the waters of Bath. I took the waters; they tasted a great deal like unsweetened/flavoured gatorade would.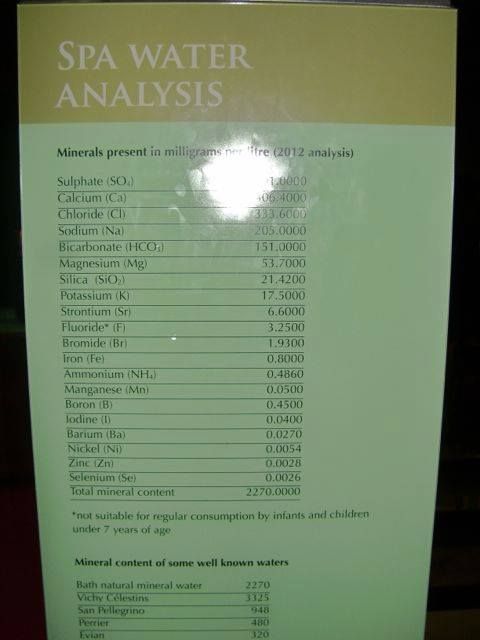 his Legionnaire was kind enough to show Rhys his armour and weaponry. Afterwards, Rhys remembered he'd wanted to ask if he'd been fighting the Gauls.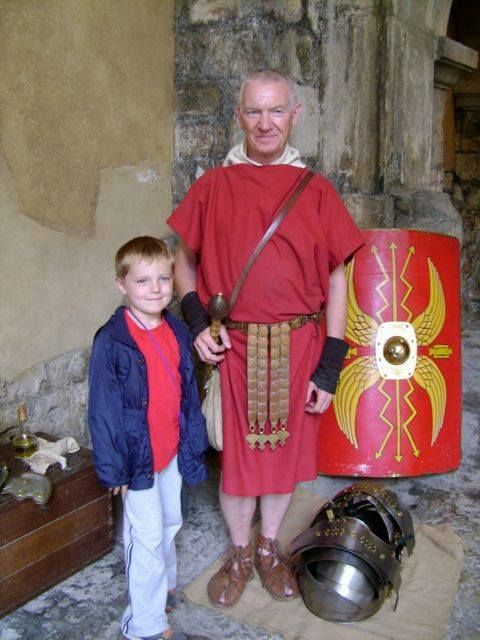 I don't even... Children are made of rubber. Only explanation for how someone can spend more than a few minutes sleeping in this position. (I righted him after taking the picture... it didn't really last long.)