stresskitten
The last outing of our trip took place to London Zoo. Sadly, Rhys was not feeling well that day, so it was a sadly less-enjoyable outing than it could have been. Poor sproglet. Animals looked healthy and there were lots of information to be looked at and read.
On Regent Canal, right by the zoo, there were a ton of barges, and this floating Chinese restaurant. Pretty cool idea.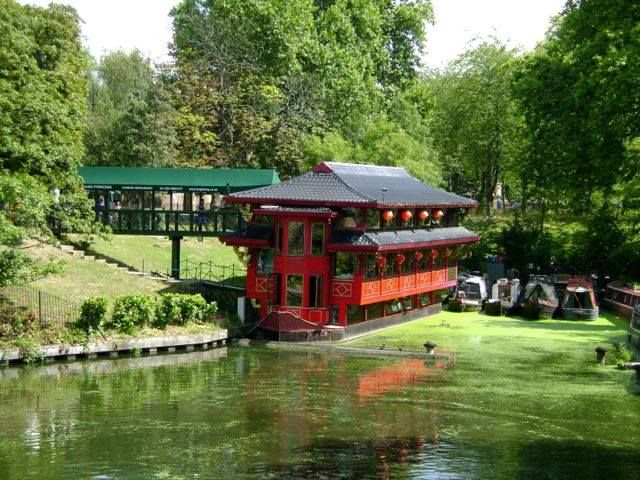 Went to the reptile house. Looked oddly familiar. As if I'd seen it in a movie somewhere. This iguana was happily hanging out close to the glass.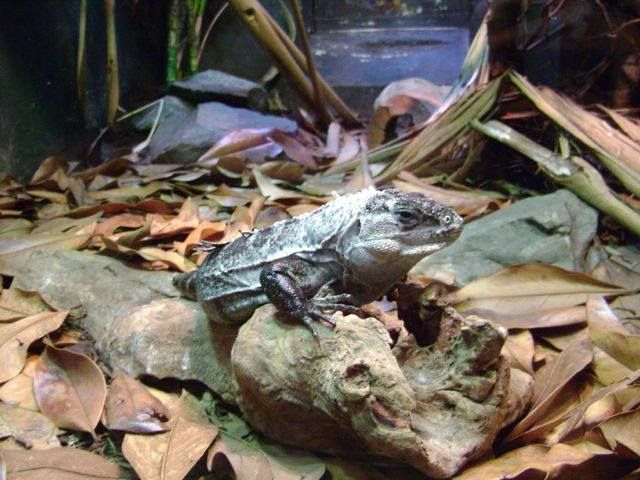 One of the most feared snakes in the world; the black mamba. Unassuming thing... a decent size, but definitely not what you'd think of as a terror-inducing reptile.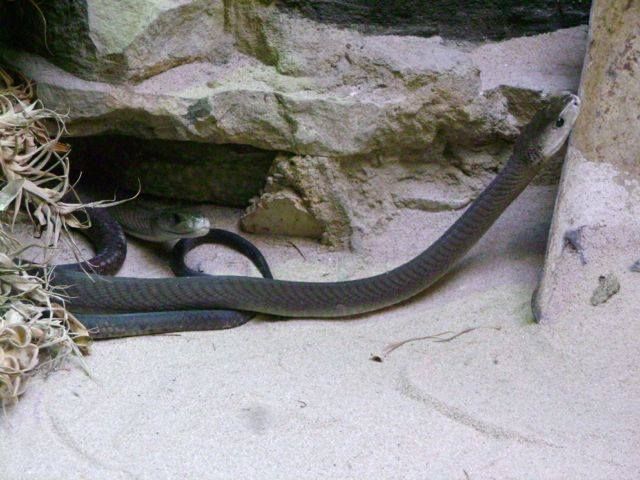 This guy was super active and was clambering all around his exhibit.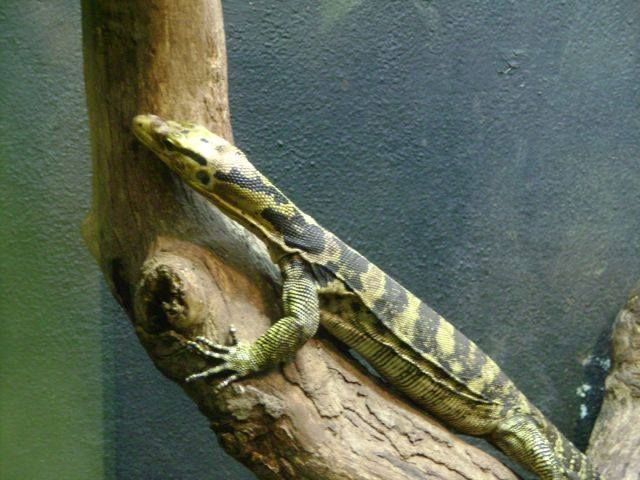 I liked this guy's colouring.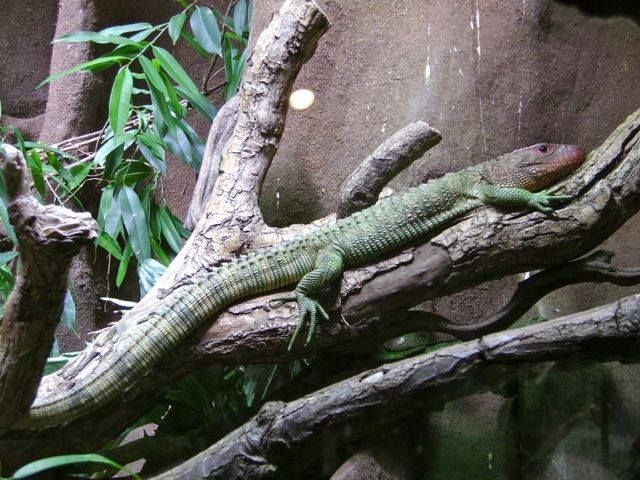 Peek-a-boo! This lizard was peeking out from behind some rocks.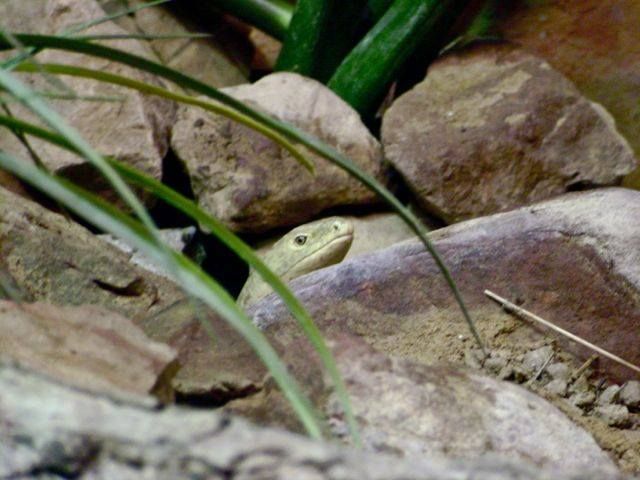 Chameleon. Gods, they're ugly critters.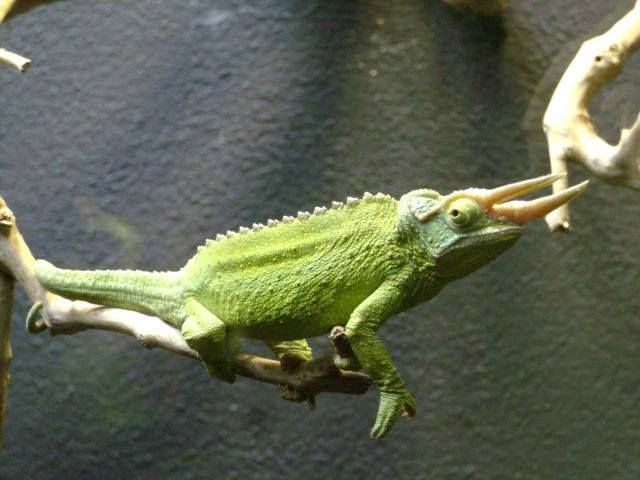 Galapagos tortoise. It's called Island Gigantism… on a closed island system, larger creatures have an advantage over the smaller ones and will evolve into bigger and bigger strains of the creature. There are several examples of this happening in the Galapagos.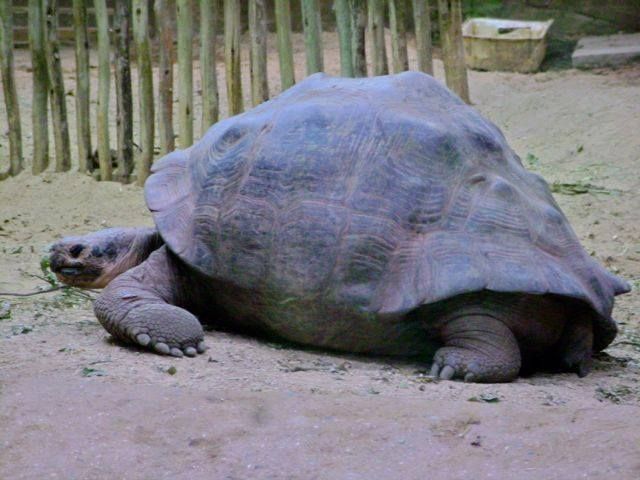 There's also the reverse... apparently, the Galapagos used to be the home of a miniature elephant! However, here, Rhys is riding a life-sized replica of one of the tortoises.
Komodo Dragon. This guy reminded me a lot of some of the dogs I know. Sometimes it's just SO HARD to keep your head up. BIG lizard... this guy probably had 20lbs or more on Rhys.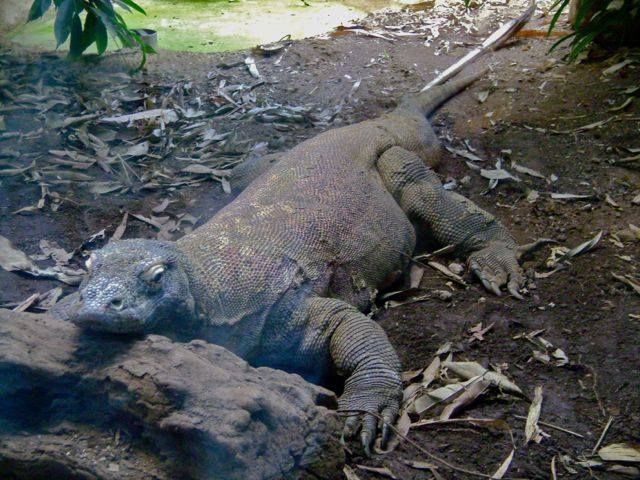 Bearded pigs. Sometimes, humanity has no imagination at all. Good observational skills, but no imagination.
The aviary was full of some VERY bold birds like this one here.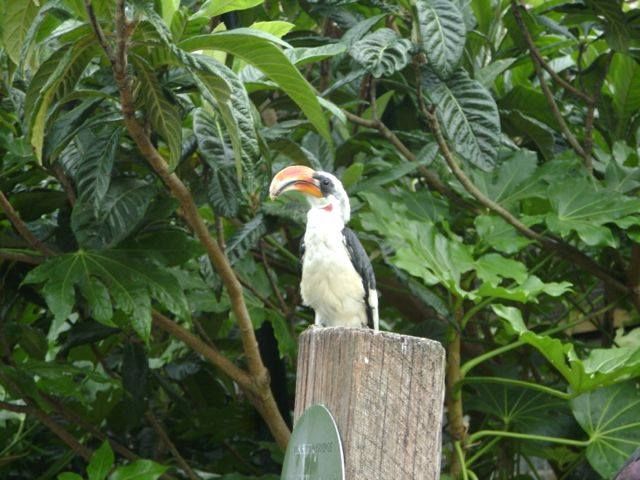 The plumage on this bird is some of the most beautiful I've ever seen in person.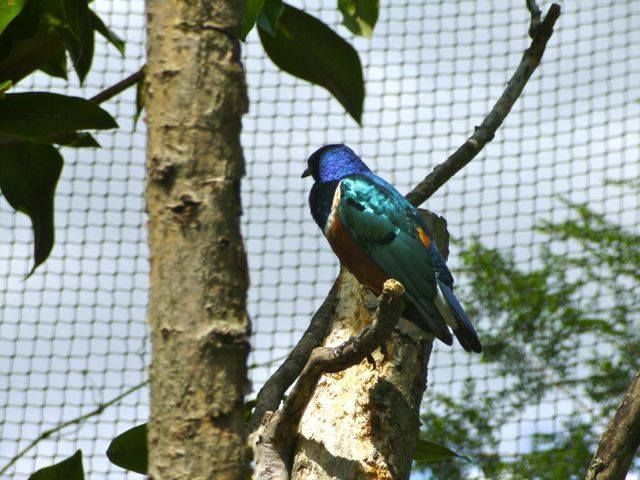 This is a form of ibis and reminded me a lot, in behaviour, of the ibis in the Vancouver Aquarium. Same total lack of fear of the people around them, same careful stepping as it moved.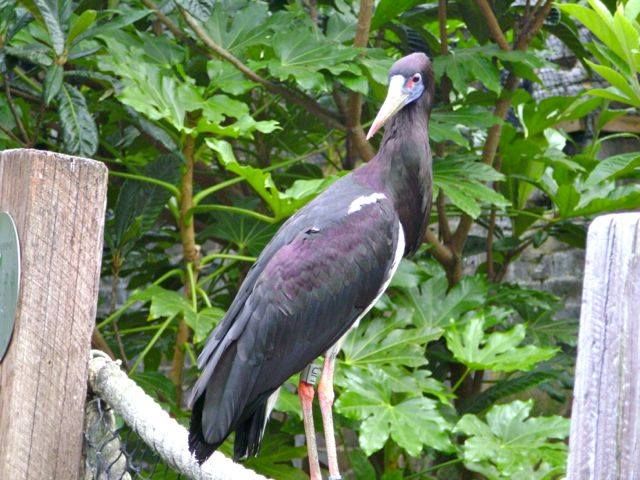 Peafowl.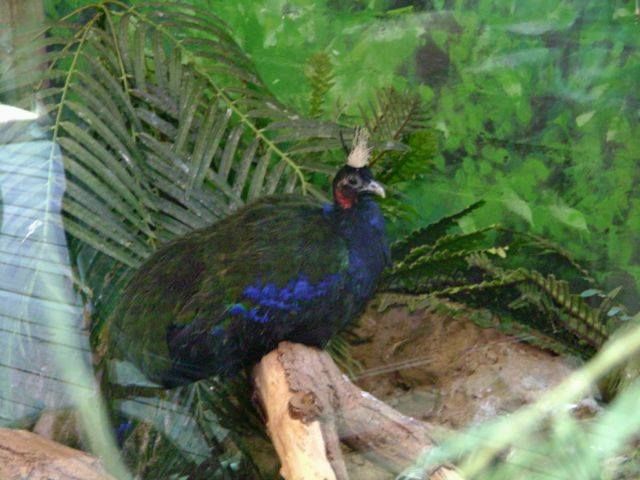 White pelican. Those are pretty big birds!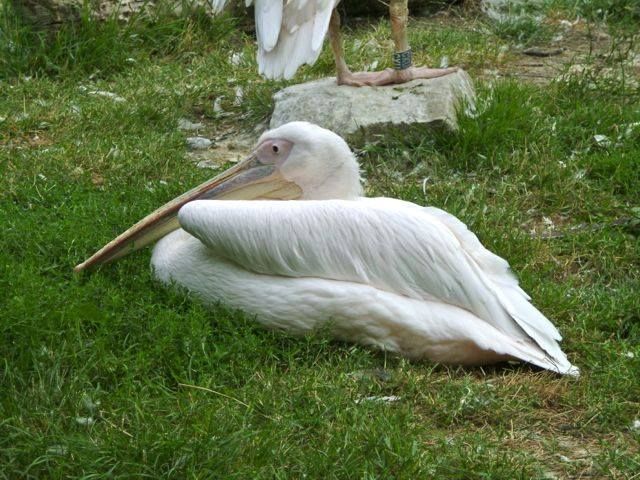 Went into the Butterfly garden. Lots of pretty, pretty butterflies, like this glass-winged one. Never seen one of those before.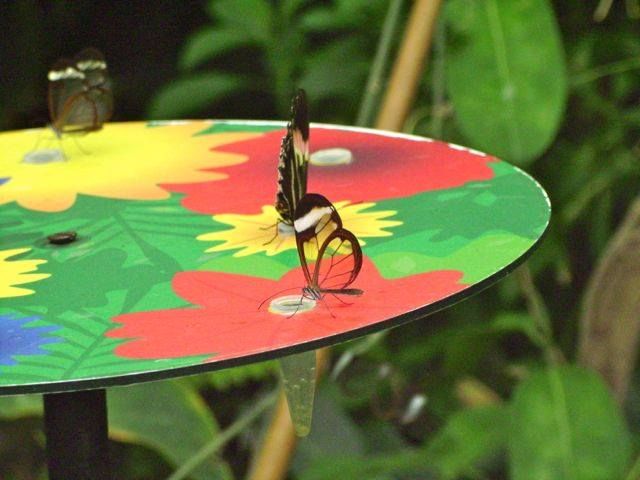 This guy was pretty big, as you can see, since I had someone else's hand in the picture. He'd lost one of the lobes on his wing, but he was big and very pretty.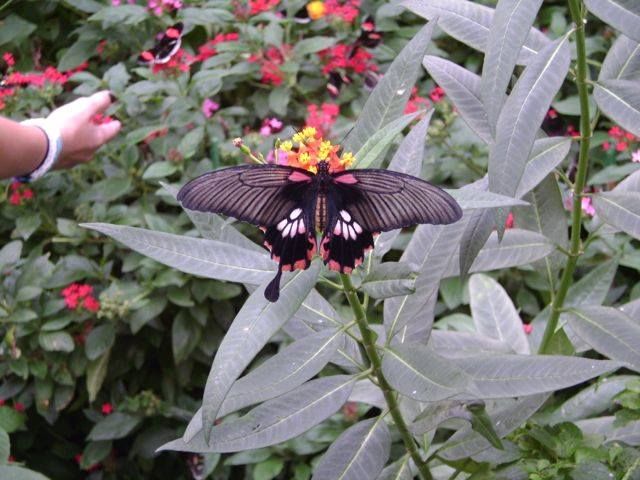 Another bigger butterfly. Behind it, in the box, is a caterpillar. They didn't photograph well, being covered in bumps and a white powdery substance.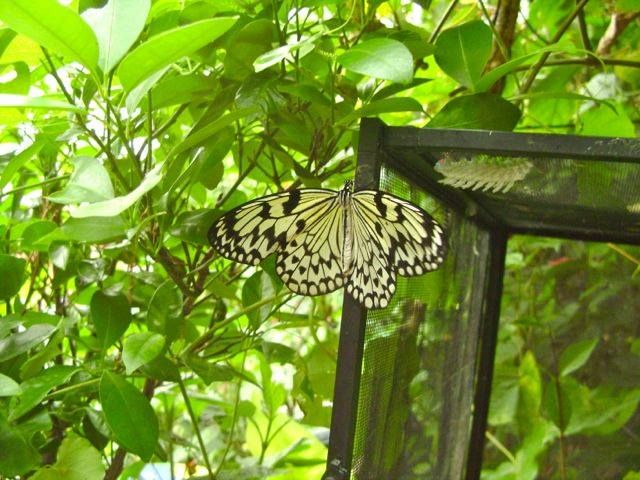 This is an Atlas Moth. It was HUGE... My out-of-focus finger was level with its wing. Wouldn't want one of those flapping around my candle!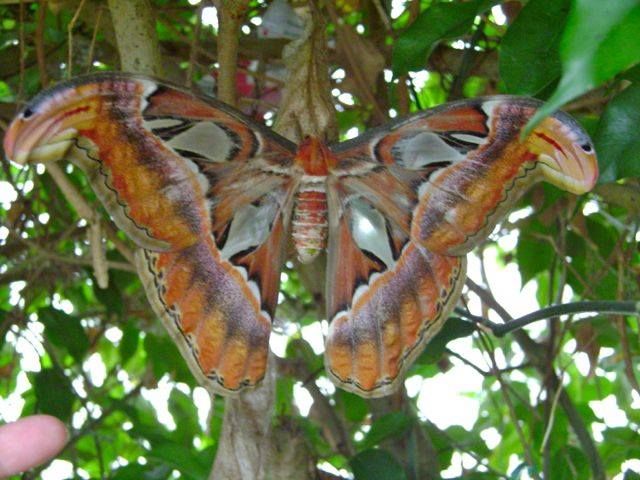 Rhys riding a tiger. Like you do.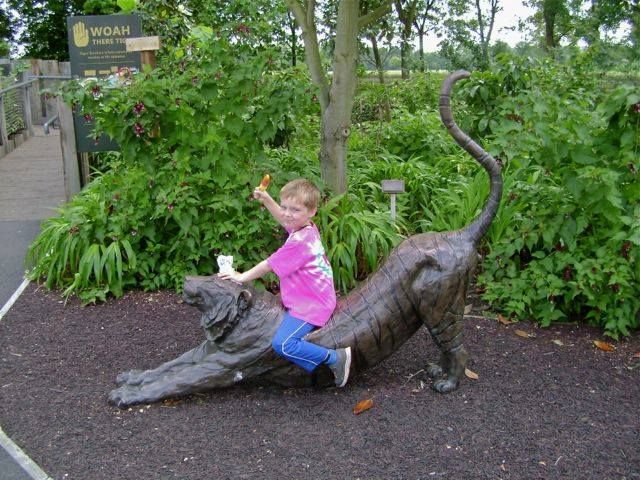 One of the mature tigers at the zoo. Such big, beautiful animals.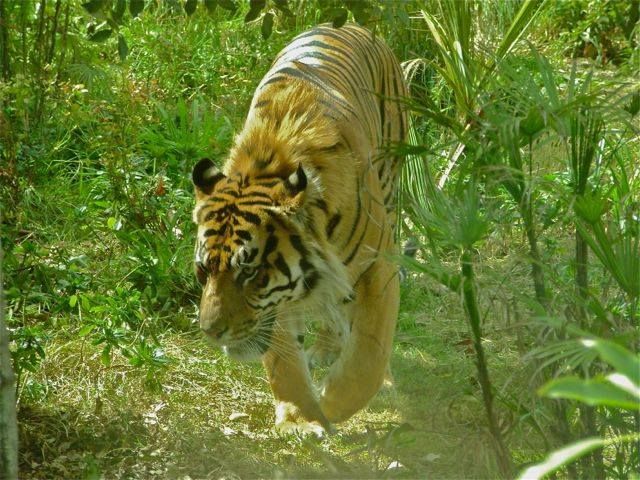 This was mama tiger. She had 3 cubs with her, and here you see her in mid-vocalization, calling to them. The cubs were extremely active, tumbling and chasing all over the enclosure. Two were more bold and independent, but the third tended to stay close to mama.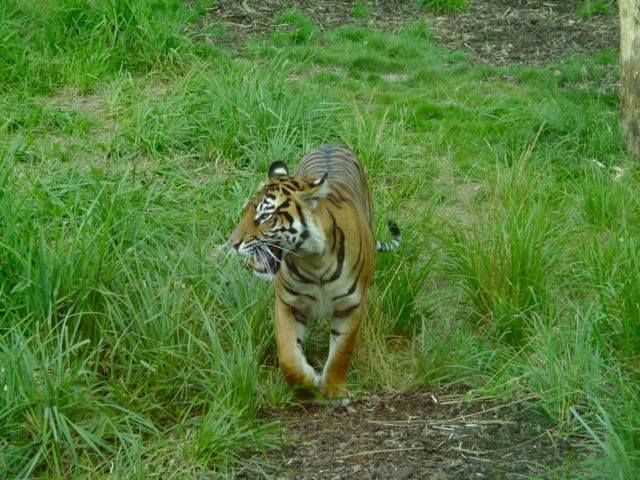 The gorillas were interesting to see… I've never actually seen them in person before. The power in those arms and shoulders is really impressive. That was never actually conveyed to me in the pictures I've seen.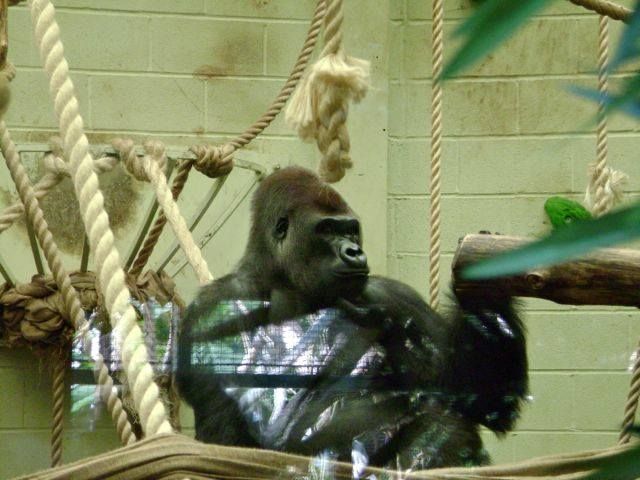 Rhys was clearly not doing well, and had been complaining about his legs itching and hurting, as well as being quite draggy. On getting home and seeing his legs, we could see why.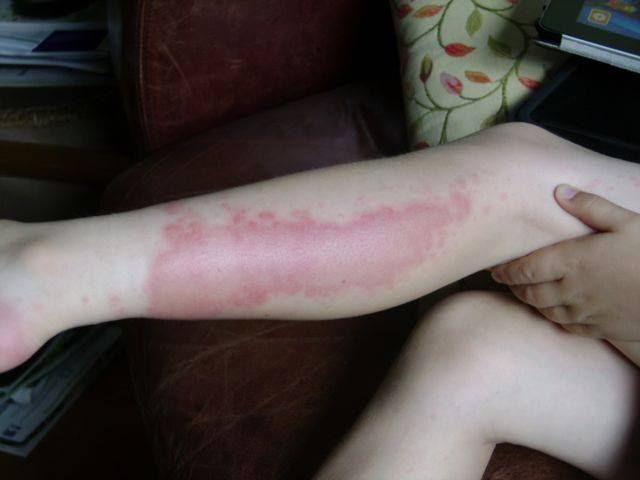 Poor guy. He's got anti-histamines in him now, and will be wearing shorts and sandals for the rest of the trip, in case it's an allergy to the laundry soap or fabric softeners that have been used.